November 3, 2013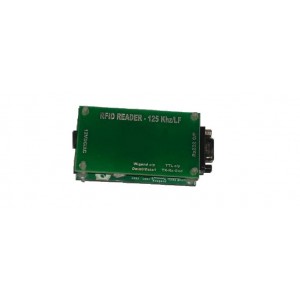 Technical Specification
RFID Proximity Reader Module has a built-in antenna in minimized form factor.
It is designed to work on the industry standard carrier frequency of 125 kHz.
Output format – UART or Wigand26.
Plug-and-Play, needs +12V to become a reader.
No repeat reads.
LED indicates tag reading operation.
Excellent read performance without an external circuit.
Compact size and cost-effective.