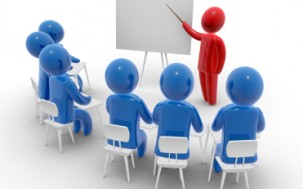 Technology improves with every moment around the world and the contributions we offer can improve its standards only when we are at par with the change . To ensure this, Grey started organizing One Day workshops .Grey One Day Workshops provide participants with a unique learning experience with topics on the cutting-edge of technical innovation today. These workshops are focused on providing an opportunity for participants to learn first-hand from the field experts. Each workshop is a springboard to a deeper understanding of technology and its myriad applications and potential for innovation.Immerse yourself in a full-day course on the most impact full technology areas today.The workshop provides real hands on experience. This has been proven helpful especially to the students who rarely get a practical experience of things learnt in their lecture. These workshops are usually conducted on weekends , so that its more convenient for professionals as well as students. Visiting our website regularly and liking our page in facebook will keep you in track of our workshop schedule. These workshops are usually conducted free or at very economical fee rate with the intention to propogate and popularize technologies, among the 'Technologists' of Tomorrow. The contents for each workshop are designed to make the day as productive and comfortable as possible.  Some of the topics featured in the Grey One Day Workshop includes:
Embedded System
Microcip Certified Training in 8 Bit Microcontrollers
Digital Signal Processing
Digital Image Processing
MATLAB
SIMULINK
Digital Signal Processors
dsPIC Microcontrollers
Software Engineering
Robotics.
Arduino
Raspberry Pi
PCB Design & manifacturing
Tech- tricks.
Project Planning & Execution
PC Hardware & Networking
Security & Surveillance Systems
Who should attend Grey One Day Workshops?
Grey One Day Workshop series is designed for practicing engineers and technical professionals who are innovators, have a desire to learn more, are in a career transition, or considering a career change. Also, students in these technology areas will benefit greatly not only from the expert knowledge gained, but from the new opportunities, as they are making their career choices.
Workshop Schedule
These workshops are usually conducted on weekends , so that its more convenient for professionals as well as students. Many workshops intended for students are conducted during college vacation periods also.To see the upcoming training programs of Grey, check the calender seen on the right
Fill the form below to register for the upcoming workshops
If the registration form is not displayed properly, click here