November 2, 2013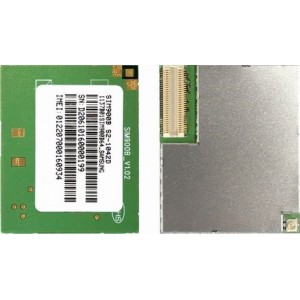 Technical Specification
GSM modem is a highly flexible plug and play quad band GSM modem.
Supports features like Voice, Data/Fax, SMS,GPRS and integrated TCP/IP stack.
Control via AT commands(GSM 07.07,07.05 and enhanced AT commands)
Use AC – DC Power Adaptor with following ratings · DC Voltage : 12V /1A
Current Consumption in normal operation 250mA, can rise up to 1Amp while transmission.
RS-232 through D-TYPE 9 pin connector.
Serial port baud rate adjustable 1200 to115200 bps (9600 default).
BRK connector for MIC & SPK, SIM card holder.
Power supply through DC socket.
SMA antenna connector and Murata Antenna ( optional).
LED status of GSM / GPRS module.