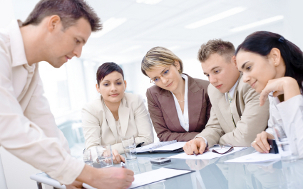 Here at Grey we provide you with the perfect conditions to set forth with your Projects. You can share your project ideas and get inspiration and guidance from our field experts.
We guide graduates and under graduates to design and implement their educational curriculum projects. Students can ferret out new concepts which our team will assist to understand ,develop and produce as their projects. These projects will give an excellent exposure to the new technologies and hands on experience making you a better candidate in any job interview.Your project ideas may be totally innovative or improvising an existing technology or even extending it to a new level. Our team will provide you with the best support. We have helped lot of students to successfully submit academic projects, either mini-projects or main projects and there by adding more values to their resumes.In Today's job market where there is an increasing number of jobs every day, the best source of getting some good hands on for any professional is the final year project.
We currently offer live projects in the following areas:
Embedded systems : PIC 16, PIC 18, PIC 24, dsPIC30, dsPIC33 series, ARM processors, MSP 430 , ATMega 328 series etc

Single Board Computers (SBCs) : Raspberry Pi, Beagle Board, Intel Atom Board, TI Chronos, Arduino etc

Digital Signal  Processing (DSP) : Simulation as well as hardware implementation on DSP Processor Kits Like TMS 320 Series, Digital Image processing etc

Robotics : Wheeled Robots, Robotic Arms etc

Java- Core Java projects

Android projects for mobile phones, tablets and phablets
Also if you wish to develop your projects from IEEE papers related to Electronics, CS or IT field Grey will be able to provide assistance.We guide mini and main projects for students from different streams like B.Tech, M.Tech/M.E, M.Sc. MCA, and  Polytechnics. We also offer projects in areas like  Biomedical, Image Processing,Machine vision,Wearable computing, Robotics, Artificial Intelligence, Neural Networks, Wireless Communications etc.
Training Procedure
You can call up Grey to fix an appointment and you can visit us to discuss your project idea. Its always better to come directly as it will be easier for us to understand your ideas and requirements.However, if you are not able to come, we can have a meeting over skype or telephone. If you are not having an idea of your own, we will help you to identify a project based on your field of interest, your capabilities and your academic requirements. Once a project is selected with the help of our counselors, you can submit the abstracts at your college. Once the abstract is approved , we will allot you classes for the technologies that you need to be accustomed with to implement the project. After the basic technology training, with the help of our system designers, you will design the project. Our expert team will evaluate the design and once approved, you will be guided by our engineers to implement, test and deploy the project.